Siggy: The Absinthe Effect
November 9, 2008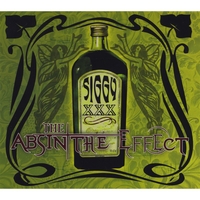 Artist Name: Siggy
Album Title: Absinthe Effect
Release Date: 2008
Genre: Rock
Location: Los Angeles, CA
Label: Shot Time Productions
Band Members: Galen Buckwalter vocals, Ryan Howes guitars, Deborah Buckwalter bass, Paul Netherton drums
Website: www.SiggyTheBand.com
Siggy's sound hearkens back to classic David Bowie '70s glam rock, especially the way vocalist Galen Buckwalter sings in a wavy, emotional manner and evidenced by how a Mick Ronson-inspired guitar lick introduces "WWGNRD?". Yet Buckwalter is by no means your typical glitter rocker. Please note that this front man is also known as Dr. Galen Buckwalter, and is a former professor at University of Southern California. Furthermore, guitarist Ryan Howes has studied clinical psychology, which gives this four-piece a brainy edge – for whatever that's worth — over much of the Los Angeles rock scene. Read more
Frank Tribes: Gallery
November 3, 2008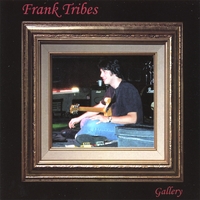 Artist: Frank Tribes
Album: Gallery
Genre: Rock
Location: Chicago, IL
Label: S.E.N. Records
Band Members: Frank Tribe (vocals, guitars, organ, and autoharp)
Website: www.FrankTribes.com
Derivative is nearly always a pejorative term. When used to describe a musical artist, it suggests a lazy performer who is unwilling or unable to sail uncharted waters. And while Frank Tribes' music is undeniably derivative, this factor only heightens the enjoyment in listening to Gallery, his third full-length release. In other words, derivativeness is a compliment in this instance. Read more
Stillframe: Alone
March 12, 2008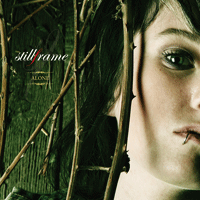 Please note: I originally published this review at the Suite101 network as an advance pre-release review on March 5, 2007.
Band Name: Stillframe
Album Title: Alone
Release Date: March 13, 2007
Genre: Indie Rock
Location: Philadelphia, PA
Label: None
Band Members: Brad (vocals, programming), Dan (guitars, vocals), Mark (guitars, synths, vocals), Joe (bass, vocals), Jason (drums, samples)
Website: www.StillframeMusic.com
Review: I've had the opportunity to work with Stillframe in the past, from reviewing past CDs to interviews to catching several live shows. Stillframe is one of my favorite live Philadelphia-area indie bands, putting on an energetic and captivating live show everywhere they play, from large indie music venues to small church basement shows. Their latest release Alone, out March 13th, doesn't disappoint in capturing that live show energy with their lineup of new and previously released tracks.
Some might say Stillframe, together since 2002, is a "love them or hate them" kind of indie band, but I'd call them more of an "acquired taste." Initially, their sound clashes with the norm of larger poppy, emo-centered, or harder indie rock bands, falling somewhere in between. It can be difficult at first to really get a "feel" for the band, and where they fit in the genre spectrum, making them hard to identify with. You'll get over that in a matter of minutes though. Pop a Stillframe CD in (or scope out some preview tracks on their Myspace profile), and you'll find yourself sucked in with anything from their toe-tapping beats to soft lulling vocals to some of the most solid playing you'll hear out of an unsigned indie rock band.
Alone features a diverse track listing, ranging from softer emo-style songs like the title track, to more energetic grunge rock styles. "Never the Hero" is my personal, long-term, previously released favorite, with newer tracks grinding themselves into my subconscious now as I catch myself not being able to help singing along. Stillframe can take their fans from a quiet trance to jumping around with their broad musical abilities, Corgan-esque vocals of Brad, and willingness to break the indie rock mold.
Whether you're an indie music elitist or you simply know what you like, buy this album and support this always impressive indie band.
Notable News: Stillframe was the first unsigned indie band ever featured in a liveDaily and TicketMaster.com featured giveaway.
Album Tracks:
The Taste
Sober Holiday
Pick Up the Pieces
I Don't Care Anymore
Let it All Go
Far Away
Never the Hero
Meant to Be
The High Road
Alone
To find our more about Stillframe, where to buy Alone, or to listen to sample tracks from the band, visit their official website at www.StillframeMusic.com or check out their Myspace profile.
Rose Reiter: Real v3.0
April 29, 2007
Rose Reiter
Real v3.0
Nanaimo, British Columbia, Canada
www.rosereiter.com
In the 90s when female fronted, down-tempo, piano rock graced the airwaves, sold millions of records and sold out concerts, it could have been considered the prime era for this genre. As we've seen from some of those leading ladies, it's kind of tough to make it playing the same music ten years later. Canadian, Rose Reiter is on that bandwagon, and if she had written her tunes a decade ago, it's easy to say she would have blended in perfectly. However, this music comes to us in an age where it might take a few listens before it wins you over. Her voice is incredible, so don't let that sway you. Real v3.0 is almost the perfect title for this record. Its not souped up with extra instrumentation, or has any processing on anything. It's raw, man; live band and everything. Soothing, calming, honest; Real v3.0 is one for the ultimate fan who isn't in need of that hit single. Also, versions 2 and 1 sound like they wet the same taste buds. The lyrics are standard. If there was one thing lacking from the music, that would be it. Otherwise, the album is beautiful, and if I was in need of something to throw on to set the mood right, or relax on a perfect winter's eve, and I was worn out from all the Christmas music they hype up, this would be my record of choice. "Phantoms" is especially stripped down. I think its one of her more "honest" pieces, talking about battling thoughts within. The simplicity of just the piano gives it just that. "Shakin' My Head" is more of a dance song and is completely different from the rest of what she has to offer. Nice monkey wrench to the bunch, beautiful, though it's tough to really get into, because you're already totally relaxed from the other offerings. Being a fan of Canadian pop, Rose fits in quite nicely and has a solid voice to stand her ground. Give her a baby grand in a nice hall and I'm sure she's right at home
by Iris Karasick
MannRock: MANNROCK
April 29, 2007
MannRock
MANNROCK
Woodbury, NJ
www.mannrock.com
From the minute you play any of Mannrock's tracks you are thrust straight into the thug life. This isn't your local radio station's newest single about Cristal and the disco club. This is the real sh*t. It's real issues. With today's mainstream radio playing bathwater that passes for rap, it's refreshing to hear something that's got a bite to it; something that catches the ear and doesn't let go (like Mike Tyson). With a great use of sampling, Mannrock successfully accompanies his strong words with some funky beats, old school sound and mind-sticking loops, making you want to rock your head back and forth to the tales of street violence and drugs. Keeping it going hard and talking about reality – cops, disease, bitches and drugs — this album is thorough in keeping it real. But at the same time it makes you want to turn the bass up and crank the windows down so everyone in the city can hear. You can really feel the grit, the drama and the reality. My personal favorite was "Shall not fall," full of power and emotion as well as the use of an adolescent choir and the croon of a heart wrenched soul singer. From start to finish each track was enticing and attention-getting; for the hardcore mood when you're angry at everything, or when you want to really feel the beat and turn it up.
by Katie Smalley
Wayne Hsu: A Boy Named Hsu
April 29, 2007
Wayne Hsu
A Boy Named Hsu EP
www.waynehsu.com
Picture this: you're wearing off-white linen clothes, barefoot on a pristine private beach. It's partly cloudy outside with a light breeze while you sip your mimosa; the gentle waves of the ocean lick the legs of the chaise lounge chair you're sitting on as the lime green VW bug drives by with that brightly colored sunflower in the dash. What music to set the scene? Why, Wayne Hsu of course!
(Where else would I have gone with this?) Wayne has an ultra-chill, jazzy, members-only club style that serenades your ears with some island flavor. A sweet guitar with a sprinkle of percussion complements Wayne's voice that gives his music a very So Cal feel. It makes you want it to be July all year round and well, living on a tropical island couldn't hurt either. Read more
Straitlaced: Straitlaced EP
April 29, 2007
Straitlaced
Straitlaced EP
Abington, PA
www.straitlacedrocks.com
Power pop, screamo, punk… however you describe the band Straitlaced, they can be compared to [insert name of any Warped Tour band here]. That is in no way a low blow to their originality; it shows that they are worthy of being thrown on tour with dozens of other bands in the same genre, and can instantly win over hearts a plenty. Their debut self-titled EP illustrates that they definitely know how to feed the masses their heavier doses of emo. With their prominent drum beats, insane guitar solos and strong rhythms, they can easily fit on the bill for any Warped Tour genre concert. What gives Straitlaced that nice edge is their use of screaming. On "Half The Battle", they effectively use it as another instrument in the group rather than the main focus. Seeing as how we have enough bands out there that bitch out their enemies, hate the world and scream their lyrics, this change is much appreciated. The lyrics on that song are very well constructed for allowing the crowd to serenade the band on stage if, when, performed live: a good start for a band trying to make it. They really demonstrate their ability to be able to write for radio on Six Letters, with their catchy riffs, and again on "Burn." With constant changes in tempo, their music is not for the beginner – yet it also proves their talent as a group. The instrumentation on "Thank You, Goodbye" really expresses how much farther ahead of the 'unsigned band' pack they really are. They make sure the lyrics "Thank you for the good time/I hope your heart is as full as mine/I wish you could stay longer/It's been fun, but goodbye," which might seem simple as a read-over, are clearly sung in a way that you can imagine the circle pits ceasing for a moment while their fans sing with them, punching their fists in the air with every beat and totally involving themselves in the energy Straitlaced provides. Throw some Thrice, Taking Back Sunday, Yellowcard's catchy rhythms, lighter Blink and Good Charlotte into a blender and I think you'll have a nice taste of some high quality Straitlaced flavor for your ears.
by Iris Karasick
Stillframe: Appetizer
April 29, 2007
Stillframe
Appetizer
Philadelphia, PA
www.stillframemusic.com
I've always had a soft spot for Stillframe, since becoming acquainted with their music late 2004, due to a combination of an uncommon vocal sound, first-rate songwriting, and the band's intense level of professionalism. Appetizer is no exception, improving upon past pieces, adding levels that further display their emotional connection with, passion for, and musical proficiency in their work. The CD starts off with It's Over Now, a high-energy piece that shoots you right into the emotional roller coaster that is Appetizer. Far Away is the best display of Brad's distinctive vocals, and the most mellow of the songs displayed on Appetizer. My personal favorite is Never the Hero, a piece that represents, in my opinion, the best collaboration between each member of the band, giving a completely unified sound, and with lyrics that will appeal to anyone who's ever wanted anything significant in their lives. Appetizer is technically sound, and combines intelligent lyrics with Brad's vocals (slightly reminiscent of Billy Corgan, but minus the over-dramatic nature) to bring listeners a musical emotional outlet that we can all use from time to time. As Brad says in The Taste, "I want this so bad, I can taste it. I know someday, I will make it," I'm confident that these guys will. Be sure to check out Appetizer.
by Jennifer Mattern
The Scott Harris Project: The Sixteenth Minute
April 29, 2007
The Scott Harris Project
The Sixteenth Minute
Long Island, NY
www.ScottHarrisMusic.net
Mix John Mayer with some actual oomph, and you'll have Long Island's Scott Harris. The Sixteenth Minute isn't necessarily anything you haven't heard before, but rather a quality contribution to the commercial acoustic trend we've witnessed over the last several years. What sets Harris apart is that he's able to not only fill the shoes of successful acoustic artists before him, but he transcends previous works by bringing an uncommon energy to common themes, and adds a new layer to a familiar sound by incorporating apparent jazz, and sometimes almost Latin, influences within his work, with 3 Days being a perfect example. Scott's vocals are soft yet commanding, and when combined with his natural song-writing ability and a catchy rhythm, he produces some very commercial radio-friendly music. Live It Up starts you off on an up-beat, almost bouncy note, emphasizing Harris' youth and energy, not to mention talent. Wonder takes us to a more mellow, perhaps classic, side generally associated with acoustic artists like Mayer. (The vocal similarities are sometimes eerily familiar.) Same Dream is my personal favorite, reminding me of an opportunity I had a few years back to see Howie Day plan an acoustic set on my college campus, before his deal with Epic. The similarity isn't necessarily in the general sound or vocal work, but instead it's the fact that this is the song where I feel Harris comes across as being the most intimately involved in every aspect of his music, the same thing I felt watching Day perform. There's an almost inexplicable depth to Harris' music, and it would be a refreshing addition to the music library of anyone with an interest in acoustic, rock, or even jazz.
by Jennifer Mattern
Roselind: Roselind
April 29, 2007
Roselind
Roselind
Philadelphia, PA
www.Roselind.com
One thing that Roselind likes to do is harmonize. There must be a harmony of some form or another in every track off their self-titled EP. And they don't just do it, but they perform it well. Especially on the radio friendly "Never Be The Same", not only are there vocal harmonies but they have an extremely catchy three part guitar bridge that totally makes the song. Their music is very classic rock heavy, and you'd think growing up they just sat around and collected all the Bon Jovi and Guns and Roses records available to buy, waited until they were about thirty something to motivate themselves to form a band and then just play what they like to hear. However, they surprised even me at being only 18 years old! For being such a young band, they sure sound like they're veterans of the genre. A classic rock gem is "Hobbyhorse" which is just laced with their influences and if you're not paying attention, you really can't tell the difference. Plus the vocals have that signature raspy-ness that give the tunes that rock edge but are still sweet enough to sing the songs. The lyrics are nothing to rave about but if they were perfect, then I'd be surprised that they had no flaws. Local boys, they tend to jam out at the local venues and they fit the local scene well. So let's see: they cater to an older age group as well as a sizeable portion of the Philadelphia population that enjoys the format, and they sing songs that are catchy as hell… I think they're strumming the right chords. "Favorite Vice" is a favorite with its extremely catchy hooks, John Bon Jovi sound-alike vocals and radio lovin' chorus. So if you were or are SOL on tickets to see JBJ when he comes to your town, don't cry – pick up the Roselind record and then realize you just saved yourself a whole fatwad of money! And then you can bawl in hysteria at the thought of missing out on that tushy.
by Iris Karasick