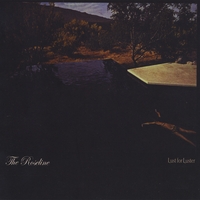 Artist Name: The Roseline
Album Title: Lust for Luster
Release Date: 2008
Genre: Alt.country
Location: Lawrence, Kansas
Label: Self-released
Band Members: Colin Haliburton, vocals and guitar; Ehren Starks, keyboards; Jenny Davidson, bass; Jeff Jackson, guitar and pedal steel; and James Storms Piller, drums.
Website: http://www.myspace.com/colinpepper
The band The Jayhawks was from Minnesota, while the University of Kansas mascot is a Jayhawk. But The Roseline unites these disparate points of separation by combining Jayhawks-inspired music with geographic Kansas roots. The Roseline's Lust for Luster can be loosely categorized alt.country music, primarily because of Jeff Jackson's inspired pedal steel work, which gives even the group's rocking-ist moments a sincere touch of twang.
The Roseline's sound mirrors The Jayhawks' country leanings, although it also lacks that band's added jangle guitar elements and replaces Gary Louris' lovable vibrato with Colin Haliburton's plaintive singing. Sometimes this band's lyrics can be striking, such as the social-political words that fill "Profit": "I don't wanna have a neighbor who has faith in God and guns and gold." This is clearly a politically-motivated shot at the conservative right, which has plenty of misplaced love to give. Also, the alliteration in the way Haliburton strings together three "g" words within this one line is particularly effective.
Although country music mostly wins this act's battle for a singular band sound, rock nevertheless speaks up loud and clear during "Leave a Note" via a hectic electric guitar solo. Even so, it's not hard to imagine this particular song – if toned down many notches – as a country romper.
Some people's faces have sad eyes, which make them appear cheerless even when they may actually be glad. Similarly, Haliburton sounds sad throughout this CD — no matter what his true intended emotions might be. He may sing of a lust for luster, in a quest for beautiful things, but most of the jewelry in this box is undeniably tarnished.
Track Listing:
1. Lust for Luster
2. Lions
3. Copper Cylinders
4. Structure Fire
5. Profit
6. Leave a Note
7. Bottle It
8. Broken Hearts
9. My Pure Love
10. G-Ma
11. Chaos
12. Purple Balloon
To check out more about a The Roseline and hear its music, please visit http://www.myspace.com/colinpepper.
---