Social Media for Musicians
July 8, 2008
Specializing in online PR, you may think I'd tell you that you have to be everywhere and using everything when it comes to using social media to promote your music. You'd be wrong if you thought that.
Social Media Tools for Musicians
Before I get into why you shouldn't worry about trying to use every social media tool you can get your hands on, let's start by giving you some examples of social media tools for musicians:
General Social Networks – You would be hard-pressed to say any general social network is better for independent musicians than Myspace. Still, others do exist, and may be worth checking out – anything from Facebook to even LinkedIn (for those looking to connect with industry professionals, or for those working behind-the-scenes in indie music).
Music Networks – In addition to general social networks, music networks exist specializing entirely in building the band-fan relationship. Examples would be Purevolume or Unsigned.com. Read more
Do or Die: The Band-Fan Relationship
July 7, 2008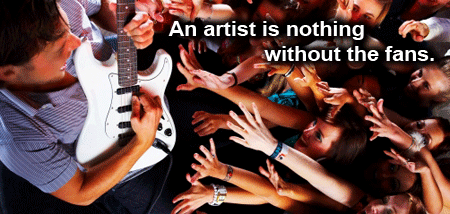 Recently on my book marketing blog, I talked about why author publicity is more important than book publicity. The same is true in music promotion – the image of the band or artist far outweighs the publicity of any specific album, song, or product, and it relies on the always-important band-fan relationship. Read more
Ajax Garcia on Proactive PR
January 10, 2008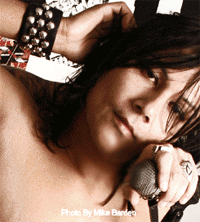 Do you know what I love about The Napoleon Blownaparts' frontman, Ajax Garcia? He knows how to take action when it comes to artist PR. He doesn't simply follow the crowds… he leads them.
Indie bands across the globe make an incredibly common mistake when promoting their music – they do what everyone else does.
Is it going to hurt your band to have a Myspace profile? No. Is it going to hurt your album if you have it on iTunes? Of course not. Is it a good idea to have your own website? Damn straight. But what else are you doing as a band or indie musician to set yourself apart? Chances are… not much. Read more