As an indie band, should you bring on a band manager to handle your business affairs, or does it make more sense to handle things like promotion, bookings, and recording by yourselves? I talked to Colorado-based Fiancé about their decision to self-manage their band's business, and whether or not it's really important to have skills beyond making music to be a successful independent band.
The guys make a pretty strong point regarding their choice to handle business independently (for now) – they realize that no one outside of the band is likely going to have the same drive and passion for the band. In other words, no one will work harder to get your music "out there" than you! Do you agree?
In Fiancé's case, the guys have a recording specialist in the group – convenient surely. So I wanted to know two things:
Do other band mates bring any kind of business skill to the table for them?
Does the band feel it's really necessary to have these kinds of skills (whether it be recording, Web design, a marketing background, etc.) for an indie artist or band to successfully handle their own business affairs.
Here's what they had to say:
Fiancé practices what they preach. They take the time to figure things out along the way, in true DIY fashion:"Let us start by saying we think that it is vital for independent artists and bands to have a grasp of the current music industry and the challenges it presents. If you want your music to be heard and if you want to get your name out there, you have to show it to people… you have to make people listen to a certain degree. For the most part, nobody is going to just find you… the idea of being "discovered" is long gone. In today's industry, being "discovered" is more about proving your viability as an artist and showing the industry hard facts along with your complete artist portfolio (i.e. press, touring, cd sales, etc).

In order to build up that portfolio, a band has to have some ability to be able to record a CD, promote their music, book their own tours, market themselves online, etc. With that said, I don't think that the business skills (or any other skills) of each member matters nearly as much as your ambition. Sure it will help your band if you have a recording or sound engineer, or a Web designer, or a guy with an MBA in music business, etc. However, in my experience, while most bands have maybe one or two guys that might be able to bring something to table for the good of the band, the bands that separate themselves from the pack have unparalleled drive and ambition. These qualities help them to overcome any lack of training or skills on the business side simply because they are driven to figure those things out along the way because they want to see their band succeed.

The most important thing is the band members' willingness to learn about the industry and work together to reach their goals. In the case of Fiancé, our drummer is in school for recording engineering. So we are able to use his knowledge, and in some cases, his resources through the school to record albums that we are proud of. Making an exceptional recording is very important to our band, and we are lucky enough to be able to take a lot of time on that process to ensure that it is up to our standards (namely because we don't have to pay for studio time).

However, aside from that, none of us bring much in the way of professional skills that we can benefit from (we don't have a photographer or a guy with a Master's in business). Furthermore, recording is only one aspect of what makes a band successful. Sure we can record an album for a fraction of the typical cost, but then what? What does having a CD do for us if we don't do anything with it? That is where our drive becomes so important."
"None of us had ever been in a band that did significant touring, let alone booked a tour. However, it was a goal since our inception to get outside of Colorado to play shows. Even though we initially had no idea how to make that goal happen, after only being a band for roughly 2 years, we have already gone on a handful of regional tours. How? We set goals for ourselves, and figured it out. We figured out how much it would cost us, how much we could make along the way, what the best ways to book the shows were, what the best way to save money on the road was, and we did it. It took a lot of hard work and planning, but our drive to succeed helped us make the goal a reality…despite a lack of real knowledge as to how to tour. We certainly didn't have a manager or a booking agent showing us the ropes…and none of us had ever booked more than a single show in our hometown.

Another example is that we didn't have a website until recently. We didn't have the money to hire somebody to build one for us…but we really wanted to have something other than just a Myspace page and we wanted some place to sell merchandise online. None of us were Web designers. None of us had friends that we felt we could ask a favor from. So our guitar player, Michael, spent some free time figuring out how to build websites…eventually, he built our website.

The point is, if you have the ambition and the drive to make your band successful, you can really do anything you set your mind to and you will figure out ways to reach your goals…even if some of the pieces require skills outside of your set of knowledge. You will be amazed the stuff you can figure out when you have a good reason to do so. So, whether your band's members have other skills or not, taking control and ownership in the success of your band is the most important thing…because it will lead to a greater understanding of what it takes to be successful, and eventually to the skills necessary to make your goals of success a reality."
The guys do acknowledge that band manager's can play an important role, if and when you find the right one, but in general they say indie acts can successfully stick to self-management:
"Having a manager is a funny thing. Truthfully, when most bands are first starting, you don't really need a manager. A manager should really take control of areas of your career that you as a band or artist have built up but simply don't have time to deal with any longer.

The honest truth is that at the indie level, there is little to no incentive for a manager to work hard for a band. There are usually only two reasons for a manager to work with a band: money, or because they believe in the band enough to work to see them succeed. If you can find the latter variety…a guy who believes in your band so much that he will spend as much time as you would or more trying to make you a success, then a manager might not be a bad idea. But the fact is if you find that guy you are more lucky than anything else. Most professional managers (like any other profession) are doing it for money…they might love their job, and love your band's music…but they have to put food on the table like you and me. And unless your band is going to do that in a relatively short time period, finding a manager who is the caliber of person who can help elevate your band's career will be a tough task. Sure you can go find any guy off the street to manage your band…but do you really want to hand over the control of your dreams and music career to some guy who is just doing it for a hobby…or because he thinks it might be fun?"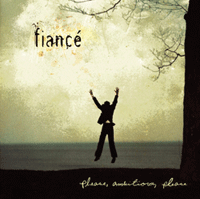 It all sounds good in theory. You care most about your music and band, so you should be the best person for the job when it comes to the bookings, touring, finances, marketing, etc. (or the best person to find the independent help like a studio, publicist, etc.). Right? But is it realistic for most bands. Can most independent musicians really handle all of the business angles?
I don't think so. I work in PR for independent and creative professionals, and coach freelancers and others looking to start small businesses. So I understand all of the problems folks in your shoes face (and the fact that the vast majority do fail within the first few years).
At the same time, I think Fiancé really hit the nail on the head. It's all about the passion.If you want to beat the odds, you have to want it. You have to work for it. And you can't take no for an answer. So I have to applaud them for recognizing the potential that you have as artists (and essentially entrepreneurs), but without making it sound "easy."
"In our opinion, most artists do have the capacity to successfully manage their careers (at least when they are starting out). However, the catch is that most artists and bands will not put in the work necessary to actually be successful at it. There are a lot of artists that just want people to do the work for them…but you can't sit around and wait for someone else to get your career off the ground. The simple fact is that the artists that want 'it' bad enough will do the work necessary to successfully manage their careers. In some cases that may mean they have to manage it themselves until they find the right person to step in and take over duties. But the artists that take ownership over their careers are the ones that not only have the most success managing themselves, but also have the most success in the music industry period."
To learn more about Fiancé or their latest release Please, ambitious, please you can visit them at their website or on Myspace.
---