Social Media for Musicians
July 8, 2008
Specializing in online PR, you may think I'd tell you that you have to be everywhere and using everything when it comes to using social media to promote your music. You'd be wrong if you thought that.
Social Media Tools for Musicians
Before I get into why you shouldn't worry about trying to use every social media tool you can get your hands on, let's start by giving you some examples of social media tools for musicians:
General Social Networks – You would be hard-pressed to say any general social network is better for independent musicians than Myspace. Still, others do exist, and may be worth checking out – anything from Facebook to even LinkedIn (for those looking to connect with industry professionals, or for those working behind-the-scenes in indie music).
Music Networks – In addition to general social networks, music networks exist specializing entirely in building the band-fan relationship. Examples would be Purevolume or Unsigned.com. Read more
Band Newsletters, Blogs, or Both?
June 24, 2008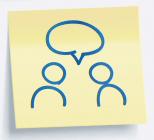 Two common music marketing tools for bands and other independent artists are blogs and newsletters. Given that their purpose is to do essentially the same thing – keep fans up-to-date on your goings on, do you really need to use both?
Unfortunately there's no simple yes-no answer here. While on the surface, they do the same thing, there's more to it. Which you use (or both) really comes down to the artist's commitment. Here's why:
Blogs are about much more than simply posting about your recording updates or about your latest show. Blogs are about engaging your audience and building relationships.
Blogs generally need to be updated often to maintain readership – you should be posting more than once a week or once per month – schedules that may be perfectly fine for newsletters (which are one-sided communication where you talk to your fans instead of talking with them). Read more