Band Newsletters, Blogs, or Both?
June 24, 2008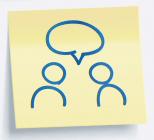 Two common music marketing tools for bands and other independent artists are blogs and newsletters. Given that their purpose is to do essentially the same thing – keep fans up-to-date on your goings on, do you really need to use both?
Unfortunately there's no simple yes-no answer here. While on the surface, they do the same thing, there's more to it. Which you use (or both) really comes down to the artist's commitment. Here's why:
Blogs are about much more than simply posting about your recording updates or about your latest show. Blogs are about engaging your audience and building relationships.
Blogs generally need to be updated often to maintain readership – you should be posting more than once a week or once per month – schedules that may be perfectly fine for newsletters (which are one-sided communication where you talk to your fans instead of talking with them). Read more
Artist Resource: Unsigned.com
June 23, 2008
Resource: www.Unsigned.com
Full Disclosure: The company running Unsigned.com is a past client of mine.
The Web gives artists and bands seemingly unlimited resources for promoting your music directly to fans. Unsigned.com is one of those resources you may want to check out.
One of the best things? Unlike sites like Myspace where the major label artists encroach on your territory, Unsigned.com is exclusively for unsigned and indie label artists. Read more
"Requested Materials" – Really?
June 20, 2008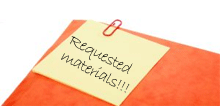 I receive a lot of press kits from bands wanting to be featured here (and I'm just talking about print kits – let's leave online submissions out of this). I hate to think of how many larger sites and print pubs are getting. It's hard enough sorting through it all, but what really makes me insane is when I get a press kit with "REQUESTED MATERIALS" stamped, written, or whatever on the envelope.
I almost always think the same thing – "Yeah f*cking right – I didn't request this sh*t!" Generally, it either goes into the trash without being opened, or it goes to the bottom of my review pile (and to put it simply, I've got at least a year's worth of artists I already want to interview before I'll even likely look at them again). Read more